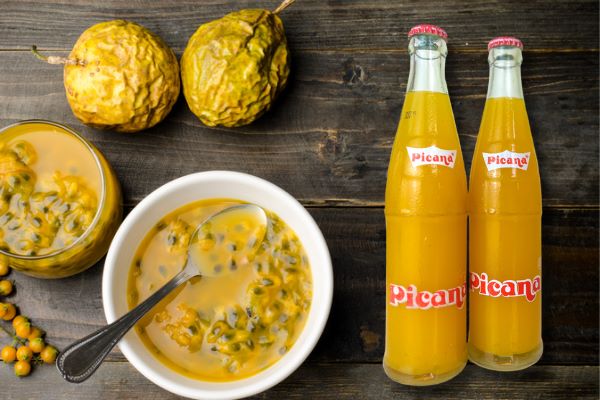 Picana Passion
Introducing our mouth-watering Picana Passion, made from only the freshest, hand-picked passion fruits! Indulge in the tropical flavor of ripe passion fruits in every sip, with no added preservatives or artificial flavors.
Our juice is carefully crafted to preserve the natural goodness of the passion fruits, giving you a refreshing and healthy drink that's perfect for any occasion. Whether you're looking for a delicious tropical treat, or simply want to enjoy the taste of fresh passion fruits, our Passion Fruit Juice is sure to please.
Packed with antioxidants, vitamins, and minerals, it's the perfect way to boost your immune system and stay healthy. Try it today and experience the exotic taste of passion fruits in every glass!